WORKING WITH RAMMED EARTH
At TMA we like to experiment with a variety of materials for each project to create a visual palette that is unique and speaks to our client. Recently we have had the pleasure to work with a new (to us) material, Rammed Earth.
Rammed earth construction techniques have been used throughout the world since as early as 5000 BC. Rammed earth historically has been used as load bearing walls, finding its place as foundations for buildings or as fortification walls. Traditionally rammed earth construction involves the creation of form work then slowly layering and ramming earth into a solid mass. This slow manual technique created a beautiful layered texture and pattern throughout the wall. This layered texture is one of the qualities of rammed earth that compelled us to use the material in this project.
Our Rammed Earth Cottage is currently under Construction. We are using the Rammed earth as both an organizational Element in the project and as a main façade. The wall acts as both the interior finish in the main circulation hallway and the exterior finish for the Southern Façade. We are working closely with Tapial Homes who are experts in Rammed Earth Construction.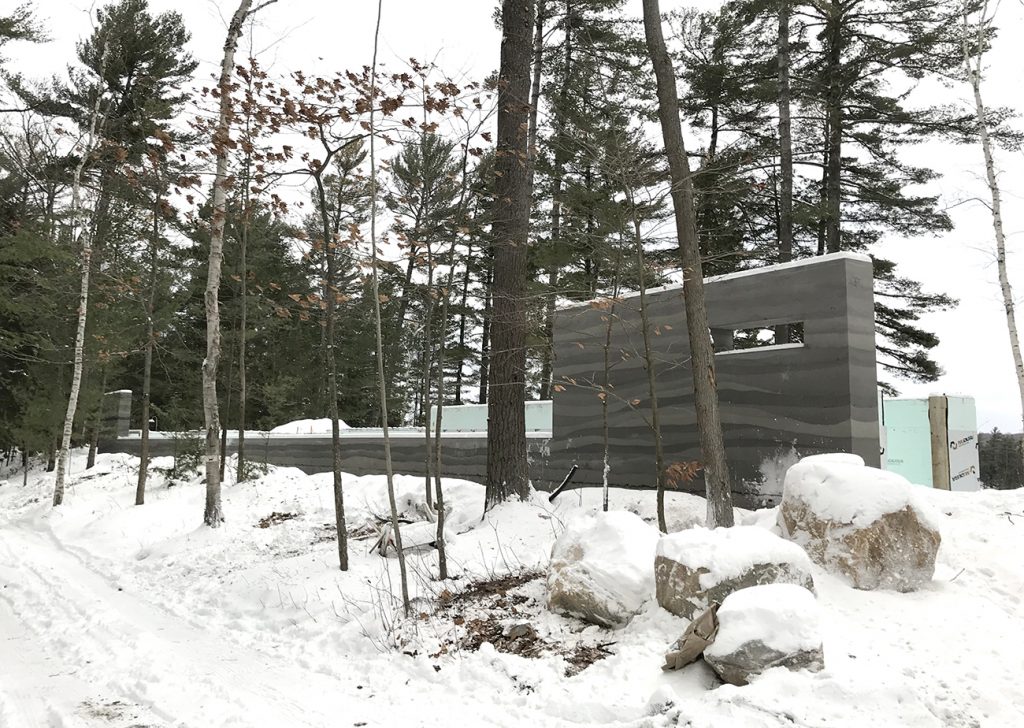 the driveway approach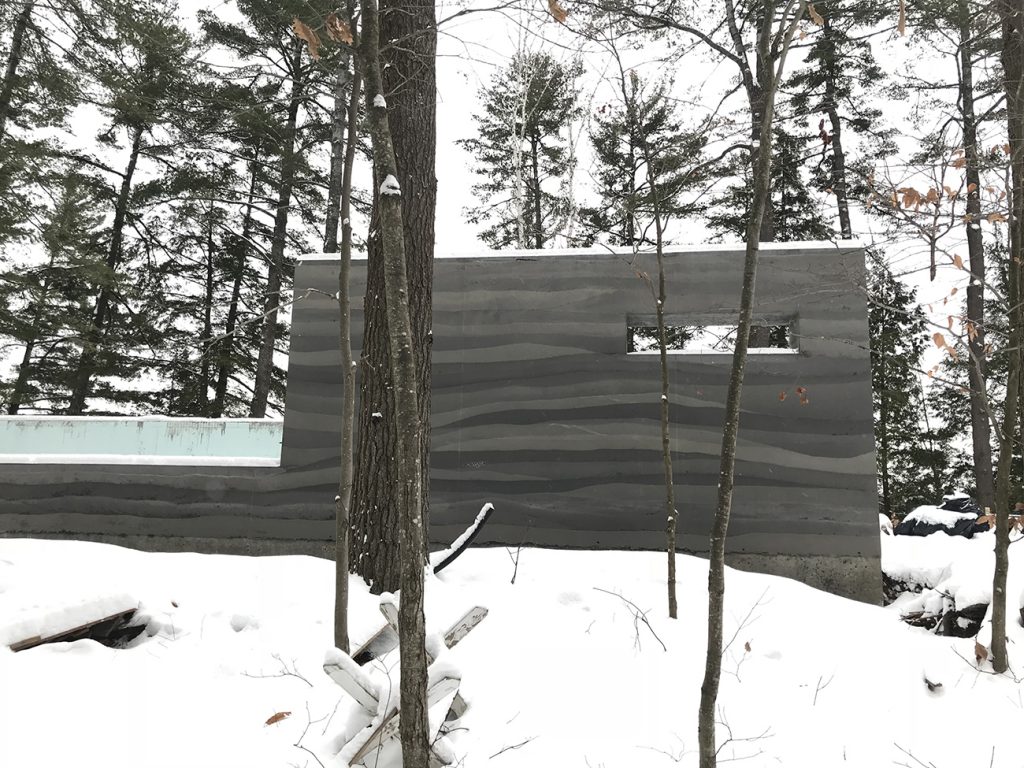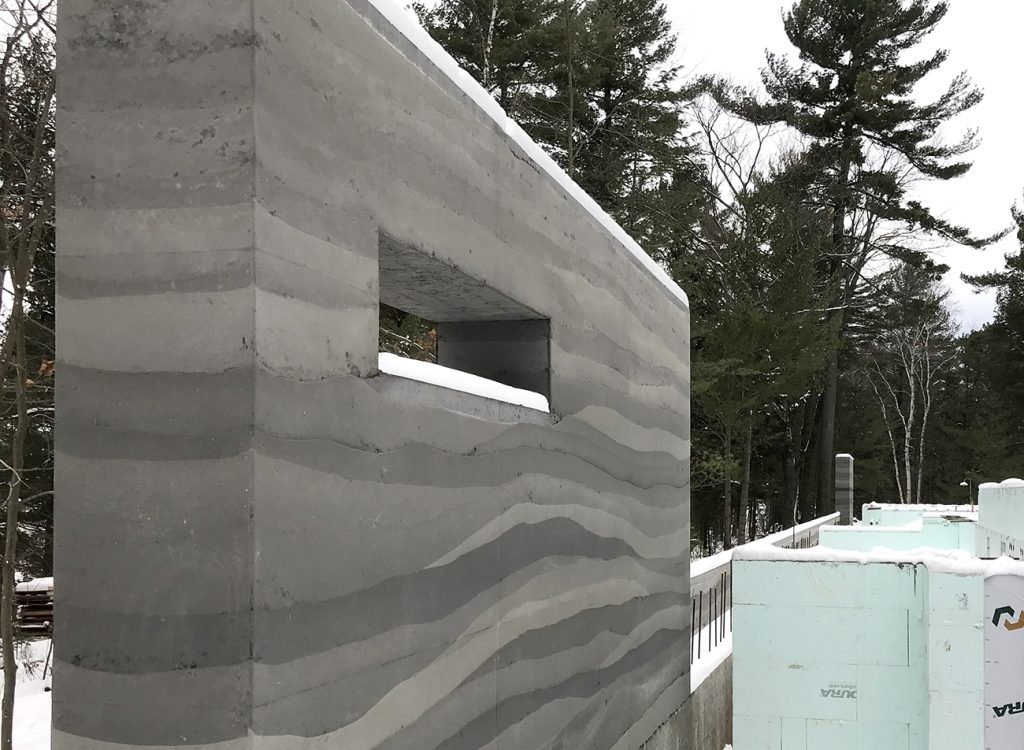 rammed earth layers of grey pigment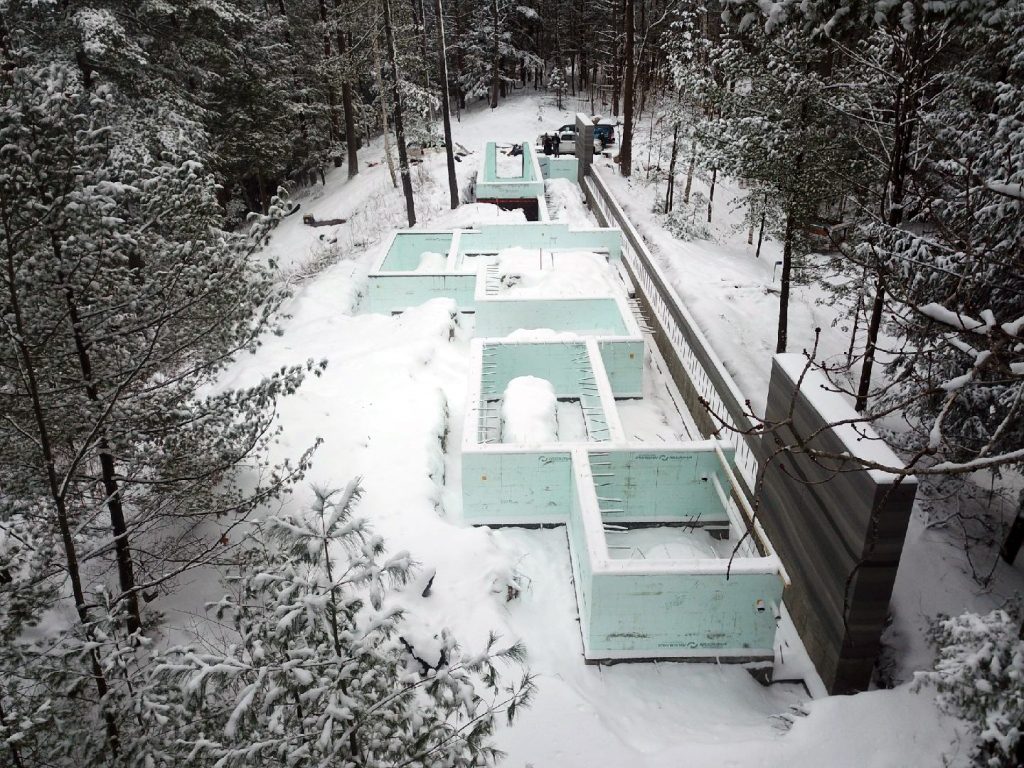 the entire house: ICF + Rammed Earth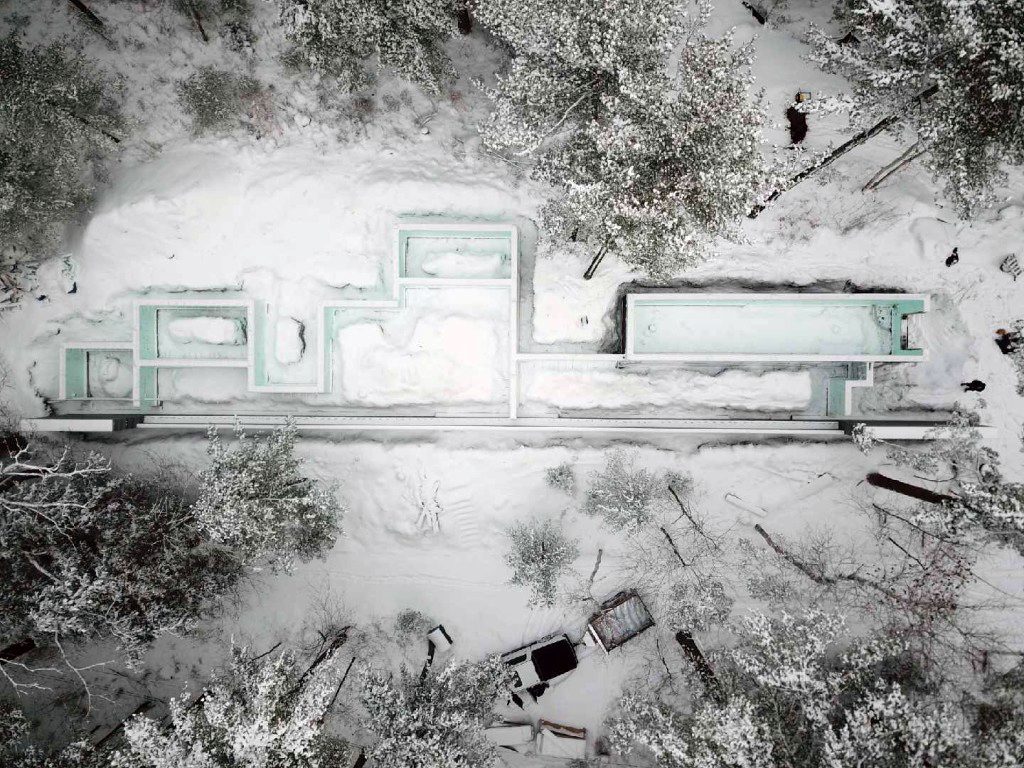 aerial shot